2017 Patriot Golf Day Tournament

---
2016 Patriot Golf "Weekend" Raises More Than $13,000!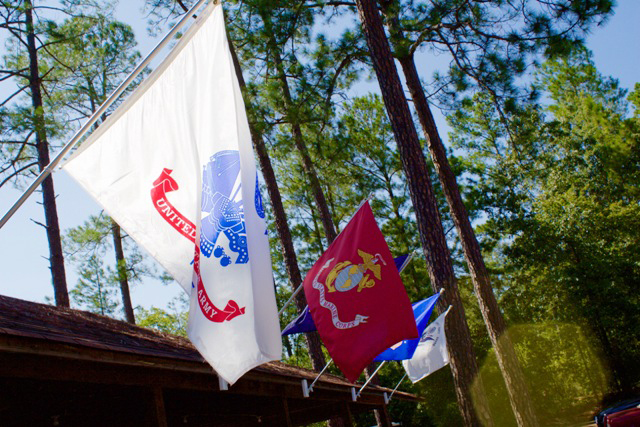 In spite of Hurricane Hermine headed our way, we hosted our 7th Annual Patriot Day Tournament at Lake Marion Golf Course over Labor Day weekend, in conjunction with the PGA of America. The initial outlook was not good for the event! All of Friday's double shotgun was rained out. Not to be discouraged, we went to plan B and held our Saturday event, using Monday, September 5th as a make-up date. All in all, we were able to go on with the event and have a great holiday weekend!
We sincerely thank all the participants for their time and generosity in, once again, making this year's Patriot Day Tournament a resounding success!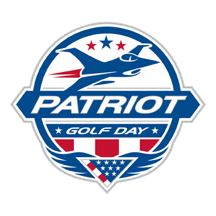 Lake Marion's participation with Patriot Day began in 2007 by asking players to donate a dollar. Then in 2009, course management and employees wanted to do more to help the cause, so we hosted a tournament. More about real online casino Canada on mapleleafonlinecasino.com! The event was hugely successful and really brought the course and the community together in support of our Veterans and those currently serving.
Proceeds from the tournament are given to the Folds of Honor Foundation which provides post-secondary educational scholarships to the spouses and children of service members disabled or killed as a result of their military service to our great nation.
The event has become one of the largest in the State of South Carolina and has grown significantly over the years. This year, 260 players took part in the event, more than 100 sponsorship signs were donated by companies, civic groups/lodges and individuals, and successful raffles and auctions were held, resulting in a donation of $13,200 going to the Folds of Honor Foundation. This brings our total donations since 2007 to more than $120,000. While this pales in comparison to what our service men and women are giving and have given us, it is our honor to continue to grow the event and try to give even more.
Watch our website and Facebook page for information on next year's Patriot Golf Day Tournament. We welcome your participation!2016 Patriot Golf "Weekend" September 2nd & 3rd
Congratulations to the 2016 Lake Marion Patriot Golf Day Tournament Winners!
SHOTGUN WINNERS – SATURDAY, SEPTEMBER 3RD
1ST FLIGHT
First Place
54 – Justin Miller, Jarret Looper, Josh Shanahan, Tripp Looper
Second Place
55 – Harry Connelly, Kelly Dykes, Robert Dykes, Jacob Richburg
Third Place
55 – HM McMillan, Richard Stephenson, Bernard Pinckney, John Hohn
First Low Gross
56 – Rodney Bookhart, Allen Nesmith, Ravis Rush, Mike Shackleford
Second Low Gross
61 – Jerry Walton, Ray Boutin, Ken Rogers, Al Dixon
2ND FLIGHT
First Place
53 – Travid Guidroz, Tom Brewer, Richard Hipp, Ron Nelson
Second Place
54 – Geoff Mullette, Terry Wood, Bob Koscianski, Paul Mullette
Third Place
55 – Ed Jagiello, JR Burris, Ricardo Barrientos, Leonard Gagnon
First Low Gross
61 – Ricky Fralix, Chris Hall, William Passmore, Nick Kizer
Second Low Gross
64 – Robert Taylor, Jim Johsson, Sam Gillard, John Bennett
MIXED
First Place
55 – Hal Kelly, Fred Ulmer, Vicki Lammers, Doris Carrigg
Second Place
55 – Karin Wolfe, Cathy Robinson, Lola Bradshaw, Lynn McEleveen
First Low Gross
63 – Clarence Hall, Clifford Hall, Alvoid Pratt, Mary Pratt
SHOTGUN WINNERS – MONDAY, SEPTEMBER 5TH
1ST FLIGHT
First Place
52 – Larry Sheriff, Mark Cercoply, Jim Phillips, Larry Yates
Second Place
54 – Gary Ludwigson, Lee Rothrauff, Larry Haigh, Rusty Munn
Third Place
54 – Bob Laird, Kirk Richards, Mike Eubinag, Norm Laird
First Low Gross
60 – Charles Jones, Bobby Crider, Mark Felder, Jim Porth
Second Low Gross
61 – Justin Miller, Josh Shannahan, Tripp Looper, Jarret Looper
2ND FLIGHT
First Place
51 – Jim Nevin, Tom Ketcham, Frank Adams, Ken Coates
Second Place
57 – James Parker, Mike Yager, Ray Bowen, George Svagerko
Third Place
58 – Ron Martin, John Kratz, Jimmy Butler, Ed Bowles
First Low Gross
59 – Mike Emerson, Bryan Swan, Danny Westbury, Bill Ackerman
Second Low Gross
65 – Blaise Schmidt, Kurt Knouse, Bob Zangara, Bill Mann
MIXED
First Place
57 – Tony Jantousky, Mary Jantousky, Paul Lowrance, Bonnie Lowrance
Second Place
58 – Karin Wolfe, Cathy Robinson, Lola Bradshaw, Lynn McElveen
First Low Gross
64 – Thoms Leyen, Patti Trzcinski, Frank Trzcinski, Ron Payne