2018 Patriot Golf 'Weekend' a Success!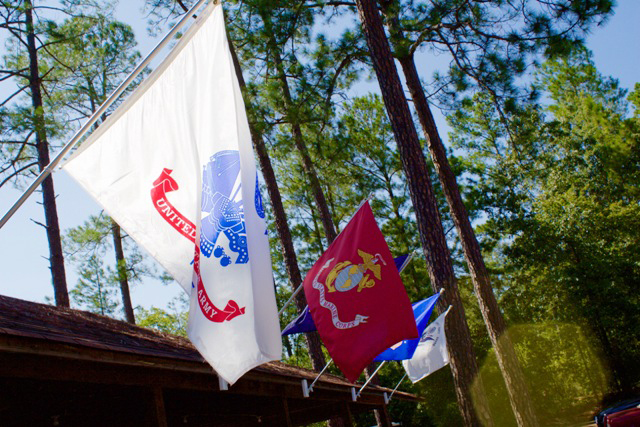 2018 Patriot Golf 'Weekend' Raises $16,000+!
The 9th Annual Patriot Day Tournament at Lake Marion Golf Course was hosted over Labor Day weekend in conjunction with the PGA of America. We sincerely thank all the participants for their time and generosity in, once again, making this year's Patriot Day Tournament a resounding success!
Lake Marion's participation with Patriot Day began in 2007 by asking players to donate a dollar. Then in 2009, course management and employees wanted to do more to help the cause, so we hosted a tournament. The event was hugely successful and really brought the course and the community together in support of our Veterans and those currently serving.
Proceeds from the tournament are given to the Folds of Honor Foundation which provides post-secondary educational scholarships to the spouses and children of service members disabled or killed as a result of their military service to our great nation.
The event has become one of the largest in the State of South Carolina and has grown significantly over the years. This year, over 300 players took part in the event. More than 100 employees and volunteers worked behind the scenes and on the course. In excess of 100 hole sponsorship signs were donated by companies, civic groups/lodges and individuals, including those from Mason lodges located across the state, and successful raffles and auctions were held, resulting in a donation of $16,000 going to the Folds of Honor Foundation. This brings our total donations since 2007 to more than $152,000. While this pales in comparison to what our service men and women are giving and have given us, it is our honor to continue to grow the event and try to give even more.
Watch our website and Facebook page for information on next year's Patriot Golf Tournament. We welcome your participation! Dates for 2019 are August 30-31 and September 3.