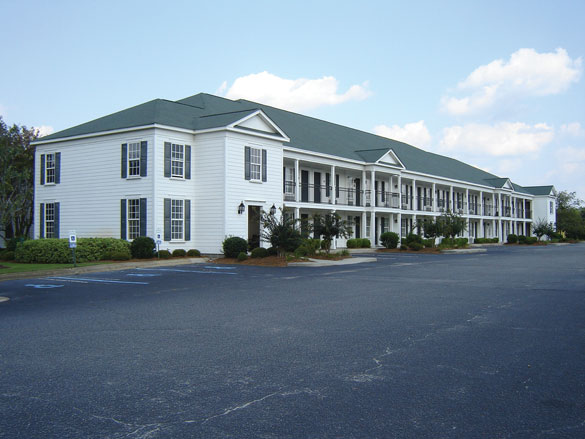 Santee – Located in the heart of Santee, 1/4 mile from I-95 and 10 miles north of I-26, Quality Inn & Suites has been a favorite of golfers with 153 guest rooms and 17 spacious two-room suites. In 2008, the lobby, banquet facilities and pool were completely renovated. Amenities include:
• Full hot breakfast
Ziggys On-Site Restaurant & Bar
Hospitality and banquet rooms
Coffee maker, hair dryer, iron/ironing board
Pool & hot tub • Fitness room
Free high speed internet
Putting green
Non-smoking and smoking rooms available
Pet friendly rooms available

Call Toll Free: (800) 344-6534 For Golf Trip Information!